September 2023 Newsletter
Note from the Editor
We're a full week into September, but the days are still long and there's some good running weather ahead of us. Especially as winter approaches, its always critical for me to build some running momentum to keep myself going when the conditions get less appealing. My goal is to get back to a few TNTs this season to get back into a routine. For any of you with social-running goals, this newsletter is for you - we've got some races and opportunities coming up!
Editor
Article Collection
Letter from a Board Member
From Snowboard to UVRC Board
By: Randall Reynolds
Hello UVRC Newsletter subscribers!! My name is Randall Reynolds, and I have been part of the UVRC since September 2016. I joined to prepare for a 5k and never left, although I do not race often now. Over the years, I slowly absorbed and adopted the running culture, and I feel like running helped me develop better athletic habits and kick old habits I developed as a kid. 
I grew up participating in a lot of activities: Karate, soccer, football, snowboarding. Ultimately, snowboarding appealed the most and shaped my lifestyle. I would ride from first chair to last, weeknights and weekends. In fact, I missed out on all pop culture from 2000-2018 because I only consumed snowboard movies, music, magazines and other snowboard-related content. You may be wondering what bad exercise habits I could have developed? Well, in freestyle snowboarding, it was extremely common to not warm up, not eat food, not drink water … Everyone's goal was to be on-hill as long as possible and the "best" way to accomplish this was reducing or eliminating food, water and bathroom stops.
When I started running in 2016, I felt tired during the day, and I didn't feel motivated to run a lot of the time. I continued to run, but generally, I was underprepared for all my runs; it was difficult to dive into running that same way I did with snowboarding. For years, I made a lot of mistakes: not bringing water/food on Moosilauke's 12-mile Tunnel Loop, a total of four granola bars for the Pemi Traverse, insufficient fueling before a workout, not drinking water during the day … (the list is quite long and embarrassing). A bout of recurring headaches last summer forced me to make some fueling/hydration adjustments, and my world changed. I could enjoy longer runs, run faster and most importantly, not fall asleep immediately after a day of snowboarding!! My younger self could have greatly benefited from my new habits. Outside of athletics, I started to feel less tired and to improve my planning skills. Actually preparing for running translated to better time management at work and home.
I had a hard time moving on from all my habits learned from snowboarding. However, running helped me develop new habits that helped me with all my activities. Most people may not have to fix poor hydration habits like I did, but running and the UVRC have plenty of other valuable lessons to offer.
Randall
Social Events
News and Announcements September 2023
By: Robert Jones
Racing News
See Geoff's Update for full details on the UVRS but we have the Sprouty just around the corner!
Our next NHGP race is the Halfway to St. Patrick's Day on the 17th of September (stay on the lookout for carpool/vanpool info).
Feeling like hitting the trails? There are TWO races in the Western New Hampshire Trail Racing Series: The Lilyan Wright 5/10K on the 9th (same day as the Sprouty, decisions, decisions). The much beloved Farnum Five is on the 23rd
Club News
September Runner's Night Out will be the 12th. Weather depending, it may be a picnic style on the former Hanover Golf Course (stay tuned!)
After much deliberation we have come to the First, Second, and Third place winners for our first (but not last) UVRC Poetry contest! Truth be told, we loved all the poems that we received and everyone will be receiving prizes. We are not qualified in any way to critically evaluate poetry; however, we wanted to recognize three poems that spoke most to our Runner's soul. Thank you everyone for your entries and keep an eye out for an email about your prize! What's the prize you ask? Well at least one of them will be some cool new stickers featuring our logo and our mascot (see below)!
In First place is Jim Burnett with "A Runner's Awakening"

Club Announcements
Tuesday Night Track: We will be in flux for a bit as the Dartmouth Track is being utilized by the teams and the Hanover Track is under repairs. For the time being we will change it up with some cross country vibes and meet at the former Hanover Golf Course (hereby unofficially renamed the UVRC Cross Country Field) Follow ME for a google map pin.  
Join our Strava Club! Word on the street is that Strava is rolling out some cool club features that hopefully we can adopt. So get ahead of the curve and hop on the UVRC Strava club train *toot* *toot* https://www.strava.com/clubs/upper-valley-running-club
Race Announcements
Upper Valley Running Series September
By: Geoff Dunbar
For the fifth race in the Upper Valley Running Series (UVRS), we ventured into the trails! On August 26th, the Hurricane Hill 5K/10K hosted UVRC runners on a hilly excursion through the forests of Hartford. Congratulations to all of the UVRC participants!
We've got standings for the series. You can find them, and other information about the series, on the UVRS website:
In September, it's time for the Sprouty! September 9th, come to Sharon VT for this annual 5K/10K, a staple in the UVRS:
Remember, you need to finish 6 out of the 9 races in the series for Series Finisher status (and prizes)! Check the UVRS website above for full information.
Social Events
Summer Photo Gallery
By: Robert Jones
Hello UVRC Fam!
If you've seen me around at our various workouts and events you've probably also seen me snapping photos like a doting father who took one photography class on coursera and now is obsessed with "capturing the moment". "Where *do* they all go?" you might be asking yourself. Well mostly to the club instagram which, while a decent social media platform, does not really lend itself to a walk down memory lane. As the seasons begin to change I wanted to share with y'all some highlights from this summer captured by yours truly that you might have missed if you don't follow our instagram.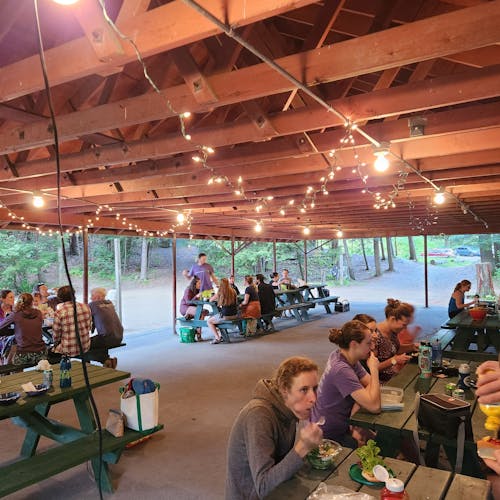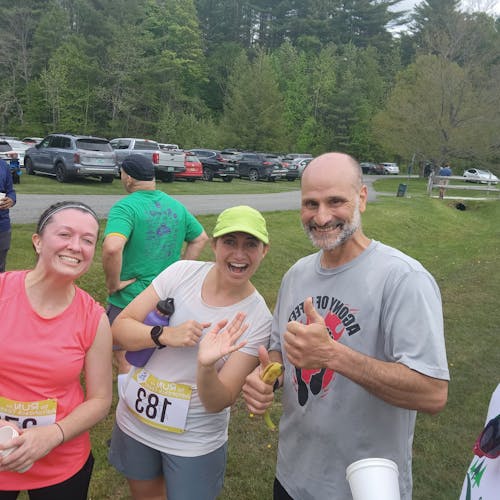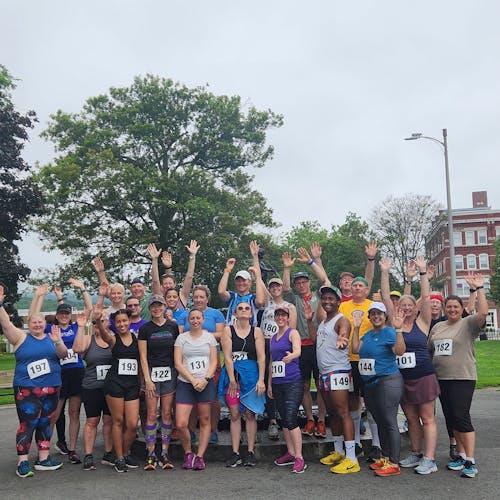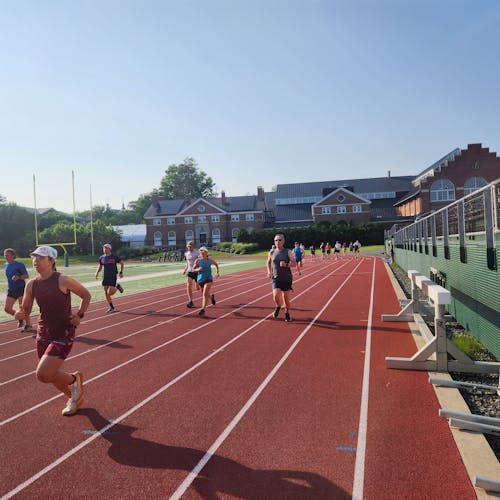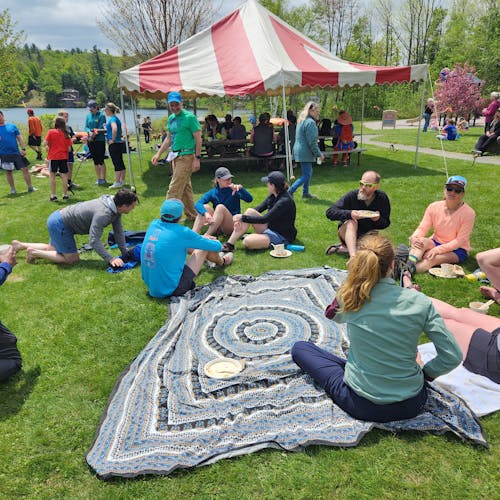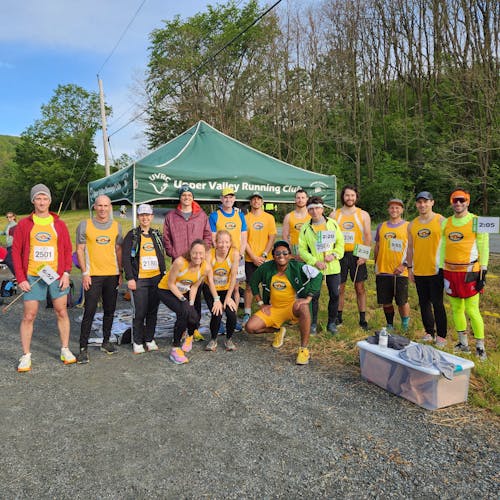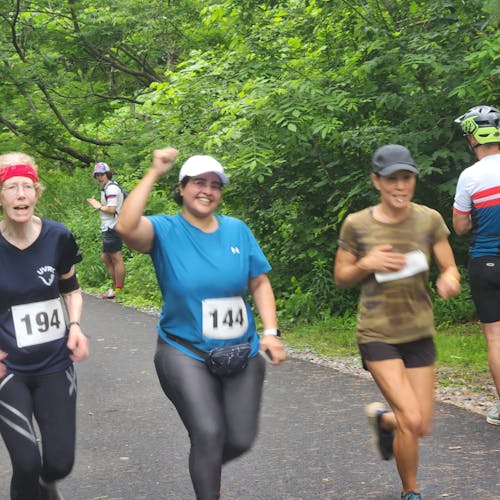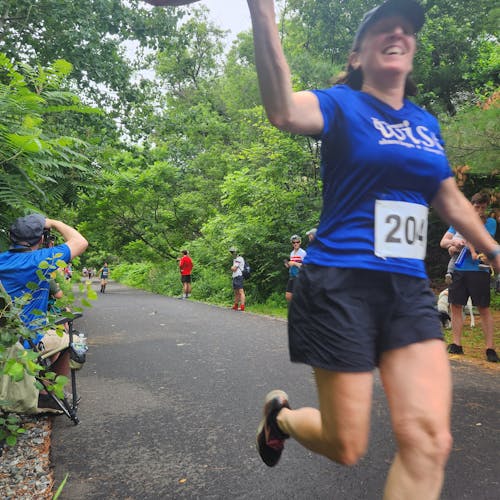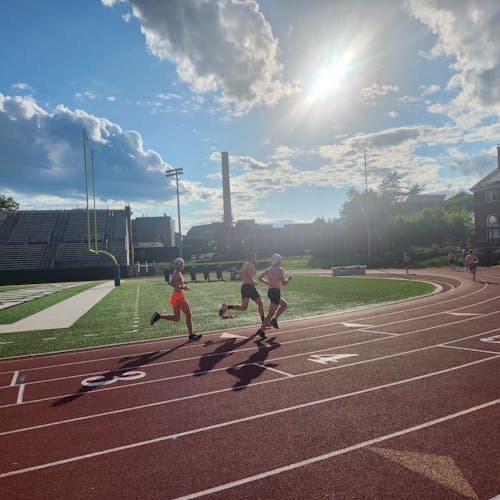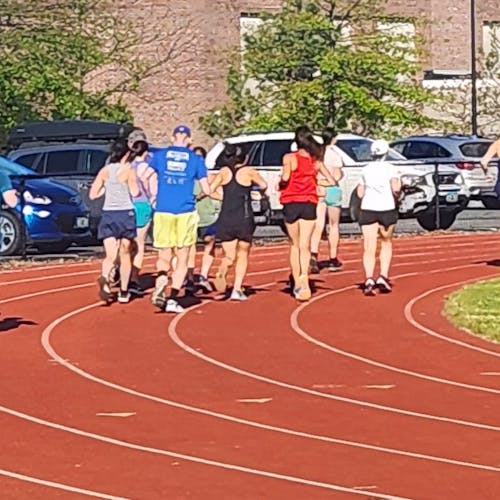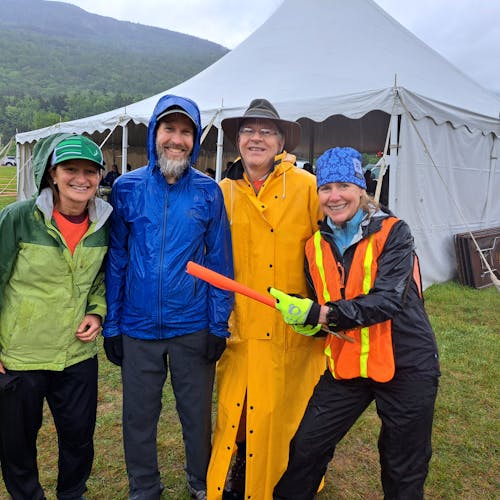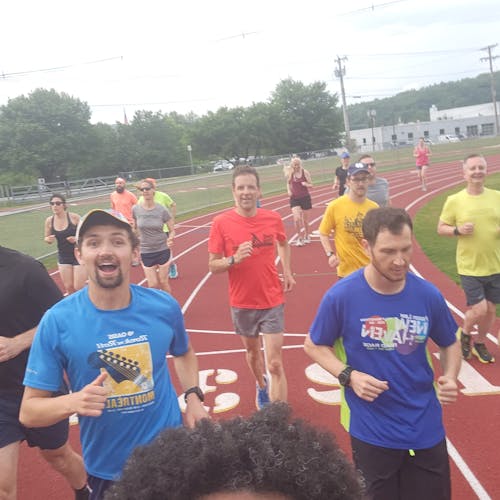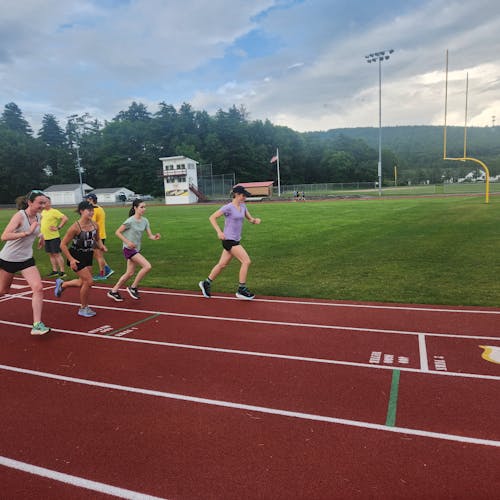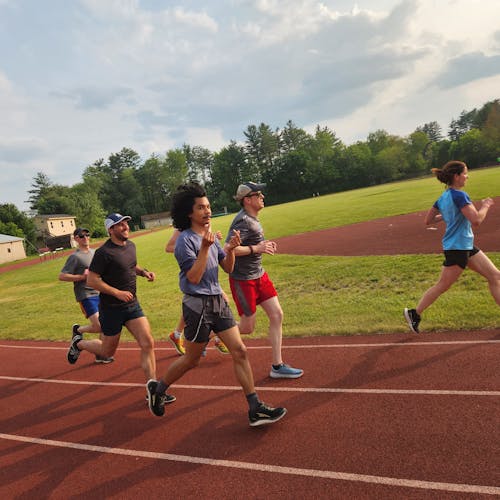 Race Announcements
CHaD Pacers Needed
By: Robert Jones
Friends! Our community needs our help! If you have lived in this area long enough you know that there is an annual fundraiser for the Children's Hospital at Dartmouth Hitchcock Medical Center, aka the CHaD, that centers around a series of races. The fundraiser and races go to support the kids and families in the Children's health program. The race itself is a race of HEROS, because all it takes to be hero is the act of giving selflessly (you can also wear a cape if you'd like). One way that our community has asked us to give is by using our talents as runners to help others by being pacers for the half marathon Hero race.
Races, even when they are for fun, are challenging both mentally and physically especially for people who are racing for the first time. Steady as a rock, constant and ever forward as time itself; pacers offer a beacon for the racers that for some can make or break their ability to finish. The CHaD half marathon in particular is a challenging course (see below) that tackles some serious inclines, the community *needs* people like us that can carry them through to the finish! 
So I ask of thee, good UVRC Fam, to lend your athleticism on October 15th to the CHaD Hero Half Marathon. Your duties as a pacer are to arrive at the finish at your pace time and as the name suggests, maintain a steady pace from start to finish. As a pacer you run a pace you *know* you can do because that confidence is infectious and people *will* look to you for support as the miles creep up. But more than keeping pace, you are an anchor for those around you providing moral support when the going gets tough, you are in a position of authority and expertise and your encouragement can move people. Speaking from experience, pacing community races is an extremely rewarding experience and one of my favorite ways to give back to the community and YOU have it in you to help others with all the training you have been doing. 
So please consider pacing if
You have run at least 2 half marathons (or greater distance) and are comfortable with running at a prescribed pace for the full distance
You'd like to pace even parts of the half marathon! We know committing to a full race can be a lot but we'd happily take people who are willing to do parts and potentially provide relief to other pacers.
You want to be a hill support pacer! This race has some tough hills that can break people. You can be where they need help most by pacing hill segments and providing encouragement. 
If you are interested, please fill out the form here: https://forms.gle/pmBBRoVgS5e5JYdTA