September 2020 Newsletter
Note from the Editor
Editor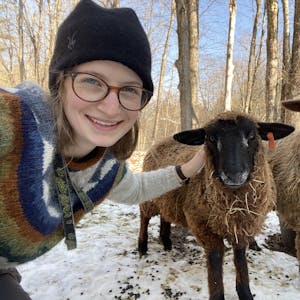 Amanda Kievet
Trail runner, wool mill owner, web developer, quote unquote farmer.
Article Collection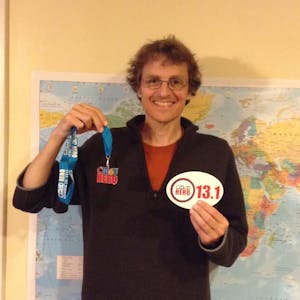 Geoff Dunbar
Former UVRC president, co newsletter editor, and UVRS coordinator.
Letter from a Board Member
Of World Records, Fastest Known Time (FKT) and Strava Segments
By: Jim Burnett
The human infatuation with setting records goes back millennia. The first Guinness Book of Records was published in 1955 and the modern Olympic Games were held in 1896, but these games were preceded by the first recorded Games in 776 B.C. and it is believed that the unrecorded version goes back at least 500 years before that. But a record, particularly a world record, is not a valid and true record until it's verified by some well established governing body like the International Olympic Committee (IOC), Association of International Marathons and Distance Races or the International Association of Athletics Federation (IAAF). 
To set a world record in the marathon you must have a history of previous fast marathon times on certified courses, i.e. you must be known and established, and when you run your world record time it must be on a certified and sanctioned course that meets a number of standards. Among these is that the course "drop" not exceed 1 meter per kilometer and that the as-the-crow-flies distance between the start and finish points is less than 50% of the course length. The "drop" restriction is for obvious reasons, while the point-to-point course restriction is to prevent wind advantage. Think — 2011 Boston Marathon, 35 mph tailwind and Geoffrey Mutai ran 2:03:02, 57 seconds faster than the world record at the time only to have his effort tagged as World's "Best Time" and not an official world record. (I ran in that race and remember being violently shoved forward into the dark of early morning by gusts, accelerated as they were squeezed between skyscrapers, approaching 50 mph as I walked from the car garage at Copley Square to the shuttle bus pickup at the Boston Common.)
Enter Fastest Known Time (FKT) —The explosion of popularity of trail running around the world and ultra-marathons like the Western States 100, in the past 25 years has begged for a less formalized set of standards for record setting for months-long off-road adventures. For one thing it's impossible to accurately measure a 10K+/- course over rocks and roots and mountain tops, let alone a 100 mile race. The solution was to keep track of the Fastest Known Time (FKT) for through hikes on known trails, like the Appalachian Trail (AT) and Pacific Crest Trail (PCT). The FKT website was developed for this purpose. Anyone wanting to challenge a FKT may do so after signing in to the FKT website and jumping through a series of hoops. After recording your effort using a special GPS beacon tracker and submitting it and time-stamped pictures and a detailed log of your journey, your time is verified, or not, by FKT. You could attempt to set a record for the AT from Georgia to Maine or Maine to Georgia. You could shoot for the supported, self-supported or unsupported record. The world map above is an interactive map from the FKT website where red dots represent the trail races for which there are FKTs. 
This is all well and good but what if the average "Josie", who would love to set a world record or FKT, but more practically, wants to become Queen of the Mountain (QOM) on foot or by bike for a local half-mile hill road or trail? That's where Strava and Strava segments come in. 
Wikipedia tells us that Strava is an internet service for tracking human exercise which incorporates social network features. Strava is mostly used by cyclists and runners by uploading GPS tracking data. Times over specific GPS tracks can be compared times of other participants over the same Strava segment. So, Josie can just turn on her running watch and get after that half-mile uphill pitch from, say, Canaan Center to the Old North Church at the top (see map above), then post her data on Strava using the Strava app on her phone. Not all routes are Strava segments, but Josie discovered this segment using the Segment Explorer function on the app before she gave that half-mile challenge a go. She can get her results as soon as her effort is posted. If she is speedy, she may get a QOM crown icon next to her data results identifying her as the Fastest of All Time for the half-mile segment or she may be notified that she finished third fastest for the day or second fastest in her age group. Fun.
During these crazy times of the COVID-19 pandemic, good old fashioned foot races on roads and trails have been cancelled or morphed into virtual events. Personally, I have been disappointed with virtual racing but find Strava segments can really inspire you and get your heart pumping in real time. I end up pushing hard to get to the top of a climb ahead of my peers and other UVRC runners just like in a road race. Currently, the UVRC Strava club has 381 members. Strava also compares your segment time with your own previous efforts. So, if you would rather just compete against yourself and measure your own personal progress, you can do that too. I have noticed an uptick in Strava posts by UVRC recently as we look for challenges to replace the fun of local and regional racing events. Go get 'em!
Social Events
UVRC Clothing Store Is Open
By: Tiff Currier
UVRC you've asked for it and now we're delivering it.  The new UVRC Clothing Store is now open online until Midnight September 27. Items available include warm-up jackets, pants, sports tees, ¼ zip jackets, and running headbands. Items can be viewed online at https://uvrcapparel2020.itemorder.com/sale.
 Show your spirit and look good while doing it, but remember the store is only open for a limited time. Items are available in both ladies and mens choices, so be sure to get your orders in before September 27th to show your UVRC spirit while getting your miles in.
Member Submission
Lone Runner Challenge -> transitions to -> Saturday Runs
By: Tim Smith
As you know in the Spring, every week I posted a "Lone Runner Challenge". Through March, April, May and June dozens of people met the challenges, ran the miles and posted their runs and photographs on Strava. But in July interest waned, people started meeting up in small pods, and so I have stopped posting the Challenges.  
In August UVRC had its first Saturday morning run in a thousand years (or so it seemed).  A quick Public Service Announcement about what is new and different;
  o We ask people to sign-up ahead of time and answer the 5 COVID question (your present health and recent travels/contacts)
  o We keep track of who is there in case someone needs to do some contact tracing later.
  o Sign-up on a Google-form at: https://forms.gle/zizKbVc8FfCJmzhm7
  o When we first meet, we wear masks.  But after we head out and spread out, we tuck our masks into our waistbands.
  o We are now starting the runs from various places which are outside crowded community centers.
On our first Saturday, we met at Omar & Bob's. There were a handful of us, and since it had been ages since we had seen each other, we re-introduced ourselves.  Once again I promised to write my name on my mask. I'm sure I'll actually get around to this about the time I get a vaccine. Once we started running we spread out and even Dr. Fauci, and my mother, would approve of our social distancing.  
By the time of the second Saturday run, Lebanon had enacted a downtown & rail trail mask requirement. Although mask requirements usually have an exception for "vigorous activity", we decided that we actually didn't have to start in the middle of town, and so we will be exploring the valley and starting our runs at various sparsely populated places. (Watch for the weekly announcements!)
I am reminded of the fact that during the plagues of the 1590's, Shakespeare's theaters, and all the other theaters in London, were closed and the troupe of actors traveled through the countryside performing. I see our Saturday Run as a bit of a Traveling Road Show.
So in the second week we met up in the parking lot of Huntley Meadows, in Norwich.  It is a long grind up Beaver Meadow Rd. But when we returned on Bragg hill, life was sunny and glorious.  This loop has earned the nick-name "The Sound of Music Run", and it is not too difficult to imagine Julie Andrews singing "The hills are alive . . ." in those high land pastures.
The third run was out of Lebanon High School, and I'll admit that I missed it.  
The next run was out of Union Village. Three intrepid souls braved rains (in truth, light summer showers) and followed the Ompompanoosuc to Thetford center. There Alex introduced us to some of the trails on the way back south, and while splashing we imagined it was already cross-country season.
Our next run (Sept. 5) will be from Mascoma Lakeside Park, in Enfield (near Shaker Bridge).  I hope to see you there!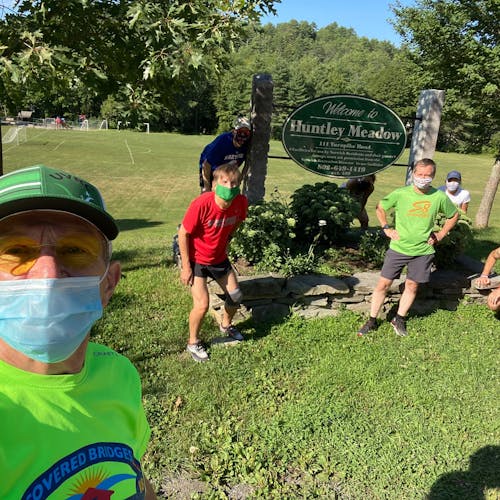 Member Submission
The Virtual Sprouty
By: Kevin Gish
September 11, 2020 - September 28, 2020
 LOCATION: Anywhere You Are!
TYPE:Virtual Race / Challenge
Hello Sprouty Participants Past and Present!  It's September.  That means it's getting close to Sprouty time!  If you haven't already signed up for the Virtual Sprouty this year, it's not too late. Complete Your virtual race anytime between September 11 and September 28.  Registration will be open through September 27th. 
The Sprouty is pleased to give a sneak peek at graphic designer, Scott Fisk's, Sprouty 2020 t-shirt design. This is a new design that, as described by Scott, "conveys a vibe of happiness, a farm to table festival look of sorts..larger than life ~~~all from our amazing little town that gives and gives...and gives some more!...that life is IN FACT good."
Every participant receives a free T-shirt at a pick up event in October. Additional T-shirts for free registrants under 12 may be purchased for six dollars each (youth sizes are available).  We hope that you can join us this year!
Colorful 2020 Sprouty Tee Special Edition
Member Submission
Running Streak
By: Julia Neily
COVID has been rough but has given me gifts too.  I used to run on the treadmill; I felt safer inside, afraid of dogs.  Now I am on a running streak outdoors and when I hiked Cardigan Sunday I welcomed dogs and petted them. So grateful my oldest daughter has two dogs that I love.   May 31st I retired from my job as a nurse and am now a full time mom. 
I started running outside with COVID.  When the shutdown first happened it was eerie, no sound of cars outdoors.  I met my neighbors, I didn't know them before except for one.  I started running outside as my daily outdoors time.  Just down to the mailbox across from the Marsh Brothers store; about a mile down and back from my house.  It felt good.  I heard birds, saw the sky and looked up instead of down at my phone and computer.  I saw the seasons change from lilacs to sunflowers to roses to strawberries to blueberries and now apples.  I grew up in Lynn, Massachusetts.  Sidewalks, bars, sirens and cigarette smoke, cars.  It is beautiful up here.  Early morning runs after a hailstorm and the trees down after a storm that was like a hurricane. 
Now I know Tom and Doray, who walk every morning, Craig and his dog Rocky, Chrissy and Ethan with their one month old Hazel and Pamela with her dogs Diamond and Blue.   Dawn and her husband next door.  I go into my garden most days and weed a little bit.  I decided to do a streak, to keep myself running outdoors.  Rules for me are at least one mile, outside running and more is better.  I don't go fast but I go.  Today will be day 57.  I even got to see Paul Coats and his dog Norman.  I smile and wave at the cars going by.  Usually the same cars most days.  
Will the streak continue when it gets cold?  I hope I will draw upon my Winter Wild experiences of early morning runs up  mountains.   Someone said, there is no bad weather, only bad attire.  So I'll buy warmer running clothes.  Mike Cryans inspired me with his running streak.  My goal is  1000 days.  I had a grandchild  who also inspires me. I want to be healthy and live long so I can enjoy her.  So many blessings.  Sunshine, blue skies and rain to help the gardens.  I miss races but enjoy getting outdoors.  Here's to another running day. 
Route of the Month
Rip Road
By: Laura Petto
Route Name: Rip Road
Route Distance: 4.00 miles
Elevation: 252 ft
Terrain Type: all road
Description: Rip Road is a classic, with smaller hills interspersed, rather than one big hill. I like to go clockwise, as I've linked in my Strava route, but at least two UVRC members adamantly believe the "correct" direction is counterclockwise. This loop was a staple of my first two years here – short, flatter than going into Norwich, and out of Dartmouth. On Lyme Road, you'll get a nice flat horizon view, and the sun rises beautifully over the eastern tree line. It can get a little hectic, traffic-wise, if you run around 7-8 as kids are going to the Ray school – crossing at the roundabout and then from Resevoir to Hemlock may be a little difficult. As someone coming from two different flatlands, this route served as a nice transition to running routes with steeper or longer uphills. Lots of runners, bikers, and walkers on this route. I like to think of this as a classic suburban route – about half the route is running in neighborhoods rather than the dirt road setting of previous routes I've covered. No huge vistas, but also no huge climbs! Also, unlike some of the Norwich routes, I have cell service for the entire route, which may be useful if you want to stay in service areas for health reasons, or you chat on the phone while running! A fun diversion I've done a couple times is run with a little backpack, stopped at the coop at the corner of Lyme and Resevoir, and run home with a few groceries – just a little fun challenge! 
Variations: Take some of the Pine Park trails off of Lyme or cross to Rayton street instead of turning right onto E. Wheelock to make a larger loop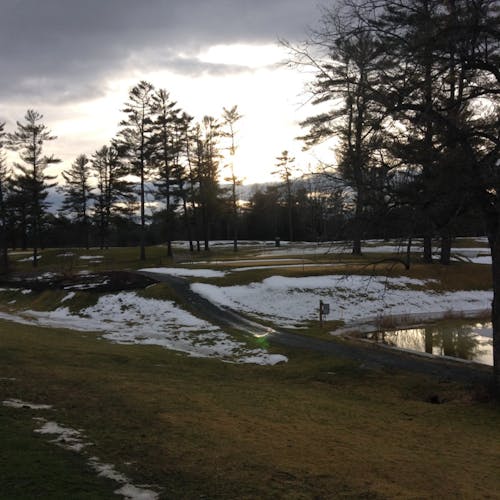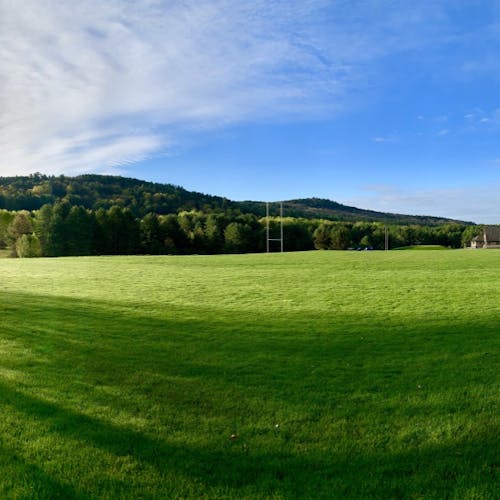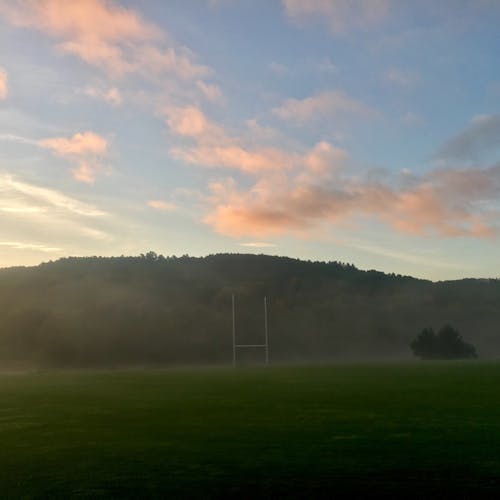 Member Submission
"Last Legs" A Runners' Blog
By: Jim Burnett
Week 4 — Beach Hopping on the Coast of Maine to "See the Light"
We were the first ones to hit the trail and after just shy of a mile hiking over rocks and roots and an occasional boulder, then scooting over slick planks through scattered wetlands, Mookie and I emerged at the shoreline greeted by two mustard-yellow Adirondack chairs perched on a slab of pink granite and overlooking the crescent beach that arced around a cove filled with rounded stones of all sizes and braids of seaweed marking the high water mark of recent tides. On the ocean horizon about a mile out from the sliver of land two miles up the shore, stood the Petit Manan Lighthouse, the proud beacon that every passing vessel kept on its LORAN as the helmsman navigated her way Downeast toward the St. John River and Canadian Maritimes beyond.
Mookie, hot and panting, bolted to the foamy surf hoping to cool off. I followed while carefully avoiding loose rocks as I tiptoed down the short steep bank to the sandy strand recently uncovered by the ebbing tide. It was nearly dead low tide. Mookie snapped at white caps as I sought out the smooth and firm middle lane on the beach - not too wet and sloppy, not too dry and crumbly. Our visage wasn't quite as elegant as the opening scene from the movie, "Chariots of Fire" - team of white-clad olympians whizzing past in tight formation, smiling, with the cathedral at Edinburgh in the background, but it was runners' heaven for us nonetheless.
But how to run on this stuff? I only have two ankles to break! So, I watched Mookie. Ah, it's the four-legged advantage, spread out the impact…1, 2, 3, 4. I tried to light-foot my way along the angled slope of loose ball bearings. Time and again the incoming tide had been thrust violently forward by huge open-ocean swells and had in turn pushed even the biggest rocks on the beach up its steep slope only to have them clatter back down as each spent wave receded. The steepness of the grade of the slope that was formed when the tide had withdrawn, it's angle of repose, was determined by the size, shape and coarseness of the rocks' surfaces. Because these rocks were large, they came to rest sooner and farther up the slope than if they had been smaller and only able to find purchase between and on top of their peers at the toe of the slope. But, the resulting slope would have been even steeper still if they had been younger, less worn and less spherical with jagged protuberances that would hang up more quickly despite the violent cascading power of each retreating wave.
To run on this stony slope was damn nigh impossible, but I wanted to try. Could I find some technique, some sort of rhythm, like Mookie, that would get me airborne by at least a millimeter for at least a millisecond? My initial attempts were not encouraging. In an attempt to protect my ankles, my footfalls were tense and rigid and my feet crunched downward as the stones gave way. Looking ahead, I sought out benches on the slope of the beach formed by earlier high tides. These offered some stability on a somewhat level narrow path on which to run, or, more accurately, hop from foothold to foothold, like stepping stones across a stream. Gradually, I relaxed and found rhythm on this crazy path. Yes, I was beach hopping… 1,2… 1… 1,2… 1… 1,2,3… If running is poetry, I was composing…no iambic pentameter, no haiku, no…it was pure free verse…O Captain, My Captain! Whitman would approve.
Low tide reveals clumps, clusters and bunches of seaweed, yellow-green-brown, anchored to the rocks - the ocean garden. Seaweed is slippery, it's difficult to run on. But, with patience it can be done. So, the beach hopping continued until we reached the end of the line, the closest we could get to the light. We had run nearly three miles to get to this point and now squinting to see "the light," to watch the sun's rays tickle the waves and dance a jig on their backs, the tide was coming back in to cover the seaweed, to fill up the coves and to replenish the bay once more. As we too retreated back to the trailhead where the mustard-yellow chairs waited, the beach path narrowed. Promontories along the way were the last to be inundated, the rising swell of water filling in around them creating mini-islands until finally succumbing to the irrepressible mounting flow. It was possible to get marooned if we waited too long, to be captured. This thought quickened our footsteps as we headed back. The immense power of the ocean making its presence known once more and in no uncertain terms.
Member Submission
Trying to race far from people
By: Tim Smith
or what I did on my summer staycation
I like to tell people that I created the web-app "Remote Racer" to fill the need for competition. In truth it was the fill the need to keep myself busy.  And I had a lot of fun along the way. 
I'll admit that in the end it was not the most successful app, but the journey was interesting with a lots of twist and turns,  some techie/geeky, some totally human.
After running the Main Street Mile in May, a race in which we all ran the classic course, but at times spread across a week, I realized that "Virtual Races" really aren't races.  If there is not somebody on your shoulder pushing you, it is really hard to dig deep and surge mid-race or kick at the end.  
As some of you may know I am a physicist who has spent my life getting data out of experiments and into computers, so I saw the lack of competition as a technical challenge. I also see the smartphone that many of us carry as a ubiquitous measuring device.  So what I set out to do was measure how far I have run, and then send that distance to my competition in real time.  A smart phone has a GPS and access to the cellular network.  What could be so hard?
What I envisioned was a voice coming from my phone which would tell me where my competition was; "Chris is 5 meters ahead of you, Mary is on your shoulder, Bob is 15 meters behind you."
The ironic thing about this project is that at the beginning it worked almost too well.  Ten days after conceiving of the web-app I ran a trial mile race on the Hanover High track.  The app told me I had finished within 10 meters of the finish line, and upload times and distances to my database.
One of the side-benefits of this project is that it got me out there running hard a lot more they I would have otherwise.  Every time I improve the code, the only way to conduct a test run is to - you know - go out and run!
By the time of the next trial-run I had also created "runner-bots".  This was a separate program on my laptop which inserted simulated runner data into the data-stream.  This meant that in the database every twenty seconds it was recorded that the runner-bot had moved forward 60 to 80 meters.  When I was running I would hear my smartphone say "Bot-7 is 10 meters in front of you.  Bot-8 is 15 meters behind you".  Bot-7 was a simulation of a runner running 7 minutes per mile.
Back to the track and I was racing a number of bot, but when I reached the mile mile mark the app told me I still had 100 meters to go! Although the app only shares the distance you have run, internally it keeps tracks of latitude and longitude, which I could offload when I was home that evening.  When I plotted the data on a map of the track I saw that it thought I had cut some corners.  
Over the next month I learned a lot about the limitations of the the GPS in a smartphone, as well as the differences between an Android and iPhone.  Most of the time your phone knows your position to about 5 meters. When you think of your position as someplace on the globe (40 million meters around) to 5 meters that is pretty amazing!  If I run for a kilometer in a straight line I might be 5 meter off at both ends, 10 meters is about 1%.  However if I start to turn during my run, each major direction change can introduce another 5 meter of uncertainty, which can add up.
But it gets more complicated.  How often have you paused before starting a run because you are waiting for your GPS watch to get a satellite fix?  But your smartphone seems to have your location immediately!  The difference is that your watch is amazing stable and accurate - but slow to lock in a position.  Whereas your phone reads cell towers and try to guess at you position right away.  Sometime it is good to 5 meters, but sometime it is off by 50 to 100 meters!  So imagine that you are racing and you phone gets a bit of noisy data and reports you are 100 meters east of the track, then 100 meters west, and then back to the track.  Simply connect those points and there is an erroneous 400 meters in the middle of your race!  
But I actually enjoy a challenge like this, looking for errors in the data and trying to make my best guess as to where you really are and so eventually I rolled out a pretty good version and invited people to race.
One of the unexpected turns in this story was that my extended family quickly adopted the app.  In one race I had a niece in Massachusetts, a niece and nephew in Texas and my son in Connecticut  all joined in.  While running I kept hearing updates about Allyson, Lillian Rose, Robin and Oliver.  And then Oliver seemed to vanish!  Later I learned that he was running with a dog who was not in shape, and he had to drop out of the race to carry the dog home! (The dog is just fine and we have been discussing a training regimen for "Daisy").  For this race I also wrote a "spectator app", so my parents could watch the database, and see their son and grandchildren battling it out, even though they were a thousand miles away.
But the app and hardware continued to have glitches.  Once, in the midst of a race, I was drenched by a thundershower.  The water worked its way into the phone and the voice become quieter and quieter  . . . Sara had to place her phone in a bag of race after that trial.
One of the last additions to the app was a post race zoom session.  Just after you finish a race a button appears on the app and if you tap it you join a session shared with any other race finisher.  
One of the other unexpected twist of the summer was crossing paths with Brendan.  Brendan and I ran in college together (1978-1982), and I expect we raced each other in high school before that.  I saw him at a reunion about a decade ago at which time neither of us were running.  But then this last winter I noticed him on Strava and so invited him to a remote race.  Brendan lives in Rochester, New York, in a neighborhood where I trained 37 years ago.  And now he was posting races from that same neighborhood! Brendan has also connected to the zoom sessions and I am having my longest conversation with him in nearly four decades!
It turns out that the Upper Valley is not the best place for this app.  With our hills and lack of cell towers, the GPS and network connects can be less than perfect. Whereas my niece in Texas has always posted errorless data.  Still, in the end 90% of racers get results which agree with their GPS watches to with in 3 seconds.  
And I probably ran about 100 extra miles this summer testing this app - so what can be wrong with that?
Ask the Coaches
Call for Questions
By: Geoff Dunbar